Triple H Does Bhangra In The WWE Ring. You Just Can't Miss To Watch This Performance
Triple H enjoys a huge fan following in India; we have all seen him fight in the ring, but did you ever see him doing the Bhangra?
Well, fans of Triple H got a huge treat, while he beat Jinder Mahal in New Delhi on Saturday. It was a great fight between the two and Indian audience extended a lot of support. Jinder Mahal expected to win because he thought he had support of 1.3 Indian people; yes, with such a vast support, who wouldn't expect to win!
However, Triple H gave a great fight and defeated him. There were many twists and turns in the fight and finally, it was Triple H who was successful in taking him down.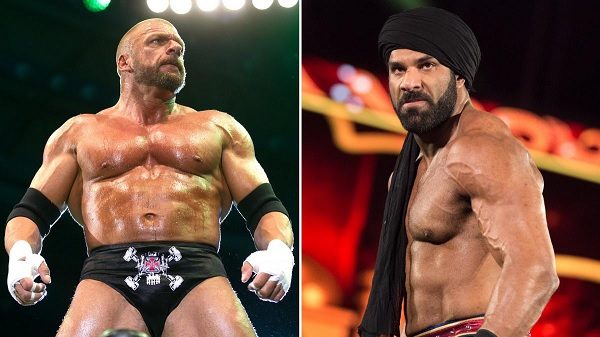 The best part of the game was Bhangra performed by Jinder Mahal and Triple H after the event. Well, Singh brothers and Jinder asked Triple H to dance with them and show some moves in the ring. Firstly, they danced a bit and then Triple H set the ring on fire with his awesome Bhangra moves.
If you have missed it, here's the video;
Click here to watch the video directly on Facebook.